ANIMAL FODDER/HAY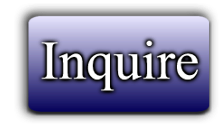 Catalog #83582
Catagory:
Commodities
Dragon's Price:
CONTACT US
Date Added: May 07, 2017 02:48
Page Views: 1
---
ANIMAL FODDER/HAY
We are exporting 1000s of M.Ton RHODES GRASS HAY, WHEAT STRAW, ALFALFA HAY.
Our main market is UAE, BAHRAIN, OMAN, JORDAN, QATAR, KUWAIT, KOREA, TAIWAN
90% material export to Qatar, Kuwait and UAE. We are direct to the growers at our own Farms and can supply any quantity with a very good quality measures even with SGS inspections.
TARGET MARKET
There is two types of buyers;
DAIRY FARMS,
CATTLE FRAMS,
CAMEL BREEDING FARMS
HORSES FARMS
GOAT FARMS
COW OR BUFFALLOW FARMS
The above are end users and buying 100s of M.Ton on a regular basis because it is the feed of their Animals. These end buyers will give you good and permanent orders with good price.
Also there is Traders or Importers (Grocerry market of Animal Feed market). These peoples import regularly and sell in the local market to all type of buyers. They are importing huge quantity on regular basis.
RHODES GRASS HAY
MOISTURE 14% MAX
PROTEIN 12% MAX.
IN BALES 30-KG TO 350 KG AS PER BUYER DEMAND.
WHEAT STRAW HAY
IN BALES
PROTEIN 7/8%MAX
MOISTURE: 9%MAX
---