$ 35 Million Value Property - $ 15,500.000.00 NOTE FOR SALE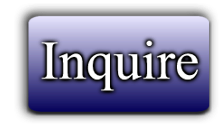 ---
$ 35 Million Value Property - $ 15,500.000.00 NOTE FOR SALE
$ 35,000.000.00 PROPERTY VALUE
$ 15,500.000.00 NOTE FOR SALE
8% Accruing
24 Months Due and Payable
$ 28,000.000.00 My investor paid for the Note form Bank of America
They need to sell the note ...,their loss your gain.
Wyoming Working Ranch..
​W​e bought a package of over ​ ​collateralize ​d​ loans with maturity defaults (but no default of monthly interest payments) from Bank of America.
The best one of them which is over
​ ​collateralize ​d​ about 2:1. It is a $ ​15​.8 million first mortgage on a prime 563-acre ranch and equestrian facility in the Spring Gulch Valley in Jackson Hole, Wyoming.
This valley filled with billionaires has some of the most stunning views in the United States. The Teton Mountains rising to an elevation of more than 13,000 feet above sea level make it a wonderful area for skiing, mountain climbing, hunting, and fishing.
The ranch has huge heated indoor arenas and stalls which were used by a wealthy American with a cutting horse operation:
It has eight deeded, undeveloped residential parcels, each with their own road access.
The rate in the Bank of America loan documents that you would be buying is Libor plus150 but I would suggest we do a modification that makes it 8% per annum. My companies hold mortgages subordinate to the first and have explicitly subordinated to the first mortgage with a maximum of an 8% rate. Interest would accrued and be paid at maturity two years or upon sale if earlier.
We believe his ranch has a value between $30 and $35 million. I base that among other things on the $29 million all cash offer that the seller got (and rejected) from the 4th largest landowner in the U.S.
Interest in this very tony area is making the borrower hold out for a price closer to $35 million. Recently a butte which was part of the Mead Ranch sold for $20 million. While the buyer of that butte is reportedly trying to build several homes up there, it would cost $1+ million to build a road to the top and, because of the winds on that butte, the road and the house/houses wouldn't be usable in the winter unless someone used a halftrack like they use on ski slopes.
Please let me know if you have any questions.
​Of course - we need ability to perform to sign an acceptance or diligence period.​
---