Der X- Perience TT ist ein 3Sterne-Ball. Soccer ball europe june 30 17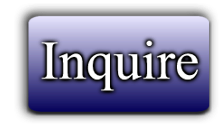 ---
Der X- Perience TT ist ein 3Sterne-Ball. Soccer ball Europe June 30 17
Der X- Perience TT ist ein 3Sterne-Ball.
Hier sind die Bälle
X-Perience
Dual Bonded. IMS-APPROVED.
Material: Hightech-PU, glänzend.Eigenschaften: Sehr weicher Ballkontakt. Strapazierfähig. Sehr gute Spieleigenschaften.Blase: Spezialbeschichtete Butyl-Blase. Light-Ball, 350 Gramm (Jugend)
S-Light-Ball 290 Gramm (Jugend)TT, 430 Gramm (Senioren) 3 Sterne-Ball
UVP = 39,95 €
Bei Mindestabnahme von 2.000 Stk.
Gesamt 12.000 Bälle -- Derbystar ist Ausrüster der Bundesliga und weltweit im Profisport eingeführt
Preis per Ball : €15,50
Please when replying do not modify the subject of this message.
If you want to be removed from this mailing list, please reply to
this email with the word Unsubscribe in the subject line.
---