WET BLUE LAMB LEATHER aug 16 17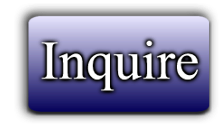 Catalog #86839
Catagory:
Commodities
Dragon's Price: 5.95 EUR
Date Added: August 18, 2017 00:58
Quantity: 300000
Page Views: 1
---
WET BLUE LAMB LEATHER aug 16 17
Please when replying do not modify the subject of this message.
If you want to be removed from this mailing list, please reply to
this email with the word Unsubscribe in the subject line.
WET BLUE LAMB LEATHER
300.000 pcs.
Pictures , video and certificate attached.
Certificate is stating that product is matching the international norms.
'' Wet blue is the process of converting raw hides and skins to tanned leather using chromium salts. The hide becomes blue when chromium salts are added. The trade terminology 'wet blue' means the hide is free of hair and it's tanned. The hide is wet at that stage. Tanners buy wet blue stock to produce several types of products such as shoes, garments, leather, and upholstery."
Price : 5.95€ EX KAZAKHSTAN .
---