2000 x Boeing 737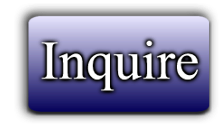 Catalog #92574
Catagory:
Aircraft
Dragon's Price:
CONTACT US
Date Added: March 03, 2018 22:27
Page Views: 1
---
2000 x Boeing 737
Subject Unsold or market withdrawal
Airframe :
4,367 Total Hours
1,293 Total Landings
Engines : CFM56-7B27
Left Right
HSN 4367 4367
CSN 1293 1293
APU : Honeywell (s/n P5686)
4373 Total Hours
Exterior :
Two-Tone Gray w/Red & Blue Accent Striping
Interior :
On board meeting facilities and state-of-the-art business systems allow executives to travel productively to their next destination.
Personal suites, a dining salon, forward galley, forward and aft refreshment areas and entertainment systems accommodate traveling families in convenience and luxury.
The aircraft is equipped with onboard internet systems offering continuous coverage of financial and world news; DVD player offers the flexibility of viewing individual movies on various screens.
Audio International CD & IPod, Audio International DVD, Airshow 400, MacMini & PS3 offer guests the ultimate in entertainment and productivity.
The master suite lies adjacent to a deluxe master bath, completely outfitted with shower & sink/vanity area.
Avionics :
Autopilot Honeywell DFCS
Honeywell DU-880 6-Tube EFIS / Collins
COM: Dual Collins VHF-900B
NAV: Dual Collins VIR-900
DME Collins DME-900
ADF Collins ADF-900
Dual Collins TDR-901 Transponders
Collins WTR-701 Weather Radar
Honeywell EGPWS
Collins TTR-920 TCAS I/II
Smith Industries FMS
Collins GPS
ICG Iridium / Honeywell MCS-7000 SATCOM
Flight Dynamics 4000 Head Up Display
CVR L3 FA2100
FDR L3 SSFDR
Flight Director Honeywell FZ-820
Flight Phone IGC Iridium
Hi Frequency Collins HF-9000
Artex 406 ELT
Features / Options :
RVSM Compliant
Telelink w/FANS
EMS Swift 64 High Speed Data System
Forward Retractable Airstairs
Airshow 400 System
7 PATS Auxiliary Fuel Tanks (SFAR 88 mod completed)
Life Vest
Medical & Aviation Oxugen
Smoke Goggles
Crash Axe
Halon and Water Fire Extinguisher
Smoke Hoods
Medaire First Aid Kit
2000 x Boeing 737
---