HAWKER 800SP w/ winglets is available by low price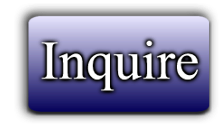 Catalog #93178
Catagory:
Aircraft
Dragon's Price:
CONTACT US
Date Added: March 19, 2018 22:10
Page Views: 1
---
HAWKER 800SP w/ winglets is available by low price
EXPECTED TO SELL VERY FAST
There is available one cheap nice Business Jet 1992 Hawker 800SP Blended Winglets.
Is Renewed in 2012 for: Luxury Leather interior w/ gold plating and High-end Show grader Exterior. Jet has TTSN < 7700 hrs, FRESH 12-24-48 96 months Inspection August 2016; FRESH Landing Gear Overhaul August 2016; Engines: GARRETT 731-5R-1H with only 330 hours SOH.
Advanced Avionics. Forward Galley Microwave Hitachi VCR Sony LCD Monitors, etc.
The Net Sale price for quick deal: US$1,195,000 only. This price is truly affordable for any VIP persons.
USA location and inspection, ready for delivery to any embargo free country. Pictures attached.
Avionics :
Honeywell SPZ-8000 IFCS/Primus II
Global/Wulfsberg AFIS
Fairchild A100A
Dual Honeywell RCZ-851
Magna Star C-2000 Sat Phone
Dual Honeywelll SPZ-8000 5 tube
Collins HF-230 W/CELCALL
Dual Honeywell RNZ-850
Honeywell TCAS II/7
Honeywell RT-300
Honeywell Primus 870
Illied Signal Mark VII EGPWS
Dual Honeywell AZ-810
Teledyne Angle of Attack W/dual Indexers
Dual CD-810 FMS display
MC-800 MFD Control
Airshow 2000
ADDITIONAL:
RVSM
Thrust Reversers
FRESH 12-24-48-96 month August 2016 FRESH GEAR OVERHAUL August 2016
Precise Pulse Lites
---