6856ton General Cargo ship(Korean,1994)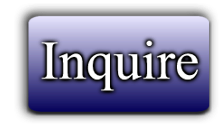 ---
6856ton General Cargo ship(Korean,1994)
price and detail of general cargo ship.
As you will see this vessel is in good condition able to run,
but please remember owner can accept only transferable LC confirmed and irrevocable .
PRICE: 1,550,000USD
We made negotiation with vessel owner and we able to reduce a lot price . Now for immediate purchasing they accept US$1,100,000USD,
General Cargo ship
Builder: Daedong(Korea)
Built in 1994
Flag: Korea
G/T: 4,314TON
DWT(Dead Weight Tonnage):6856ton
Classification: KR
SS : May/2020
DD: MAY/2018
LBD:101 x 17.5 x9.5m
-Specification-
(Engine)
Diesel engine
Fuel:HFO (Bunker)
2,942Kw
Make:SSAYONG-MAN(Korea-Germany)
RPM: 200 RPM
6 CYLINDUSTRIES.
(Anchor & Anchor Chain Equipment)
Anchor x 2ea
- Stockless Type
- Weight 3,060Kg /1Ship Set
- Grade Ⅱ
- Size : Ø50mm x (L)495m
( Windlass Equipment x2ea)
Hyd, & Elec, Type
Anchor Chain Drum x 1
Hawser Drum x 1
End Wrapping Drum x 1
(Deck Machinery)
Elec, Type
Derrick Boom x 4ea(No.1 ~ 4)
- Cap, : 25Ton
Winch
(Fire Extinguishing System)
High Pressure CO²
Fire Extinguishing Sys,
- CO²Cylinder: 45Kg x 107ea
- Controller & Pipe, Etc.
(Accommodation Ladder)
Elec, Type
Winch & Moving Rail
(Mooring Winch Equipment x 2ea)
Hyd, & Elec, Type
Hawser Drum x 1
End Wrapping Drum x 1
( Life Raft x2unit )
Make:SAMGONG
Type : SG-F-25
Inflatable Type
25Persons
(Life Boat & Davit Equipmentx2)
Life Boat
- Mat, : FRP
- Cap, : 24Persons
- Size(LxBxD): 6.50 x 2.40 x 1.15m
- Engine Type
Life Boat Davit
(EPIRB)
Make: SAMYUNG
Model : SEP-406
10 Steering System
(Steering system)
Make: TOKIMEC
Hyd, & Elec, Type
Steering Stand
Steerign Gear
Auto Pilot Remote Unit TOKIMEC
- Model : PR-2000
Gyro Compass
- Stand Type x 2 Overhaul
- Table Type x 1
(Bridge Control Console)
Make: DAEYANG
Elec, & Hyd, Type
Dead Front Type
Navigation Light Panel
Flood Light
Alarm System
Auto Telephone
Common Battery Telephone
Engine Telegraph
(Marine Radar)
Make: FURUNO
Model : FR-2120-3A
Display : 20, Color
(ARPA Radar)
Make: JRC
Manufacturing year:2008
Model : JMA-5320-7
Display Unit
Processing Unit
Control Unit
(Magnetic Compass)
Over Head Type
(VHF Transceiver)
Make: SAMYUNG
Model : STR-6000A
(Printer)
Model : NKG-52
(VHF Guard Receiver)
Make: JRC
Model : NRE-76
(VHF DSC)
Make: JRCJRC
Watchkeeping Receiver
Model : NRE-63
(AIS)
Make:SAMYUNG
Manufacturing year:2007
(VHF Radio Telephone)
Make: JRC
Model : JHS-31
(Public Address)
Make: MRC
Model : PA-1100
(GMDSS)
Make:SAMYUNG
SART x 2ea
Navtex Receiver JRC
- Model : NCR-300A
Two Way VHF Radio Telephone x 3
- Model : STV-160
Radio Transceiver x 3 MOTOROLA
- Model : GP3188
GPS Receiver
- Model : SPR-1400
Radio Equipment
- Model : JSS-720
Weather Facsimile Receiver
- Model : JAX-9B
INMARSAT C Data Terminal
- Model : FELCOM 15
Voyage Data Recorder STI
- Model : VDR-1000
Printer
FURUNO
- Model : PP-510
MF/HF Controller
- Model : NCH-700
Printer OKI
- Model : MICROLINE 184 Battery Charge & Discharge Board Satellite Communication Intellian
- Model : FB250
(Doppler LOG)
Make:JRC
Model : JLN-203
(Echo Sounder)
Make: JRC
Model : JFE-570S
(Boiler)
Make: MIURA(Japan)
1 Ship Set
(Auxiliary Diesel Engine & Generator)
Make:YANMAR(Japan)
Diesel Engine
- Cylinder : 6ea
Generator
- Cap, : 300KVA
(Air Compressor x2 units)
C & G Type
(Main Air Reseevoir Tank x2)
Make: DONG HWA
Cap, : 1.5㎥
Pressure : 30Kg/㎠
(H.F.O Purifier x2units)
(L.O Purifier x 2units)
(Hot Water Calorifier)
Vertical Type
With Circulating Pump
(Main Switch Board & Control Console)
Make:DAEYANG (Korea)
Mai Switch Boare
- Dead Front Type
- AC220V Feeder Panel
- No.1,2 Group Starter Panel
- No.1,2 AC440V Feeder Panel
- No.1,2 Generator Panel
(AC445V, 3Ø 60Hz, 300KVA)
Control Console
- Button Type
- Auto Telephone
- Common Telephone
- Engine Telegraph
- Boiler Steam Pressure
- Mail Engine Safety Panel
(Oily Water Separator)
Cap, : 10㎥/Hr
(Sewage Treatment )
(Air Conditioner System)
(Pump)
---