Barge Scrap -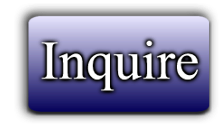 ---
Barge Scrap
I have 2 barges to offer for scrap direct seller ! Prox total 4000 MT
You have to move fast
So I need an fast reply only direct buyer get this massage
The first one that comes with a strong bid is the buyer!
As where it is.
NO delivery
Note:
1. Both the barges have been de-flagged
2. Both the barges are in Brunei waters
3. Barge 1 is not in a working condition and hence has to be cut up into scrap
4. 2nd barge is in working condition (customer verification can be done) and is being sold as it is without cutting it up
TOTAL SCRAP APPROXIMATELY 3.900 MT
BARGE 1: III SOON NO.18
AMOUNT OF SCRAP TO BE RETRIEVED : 485+ MT upto 700 MT
PRICE FOB BRUNEI PORT: will revert on the 8th May
CUTTING TO BE DONE DURING THE MONTH OF MAY 2018.
BARGE 2: ALL INFORMATION TO BE MADE AVAILABLE AROUND 8TH MAY 2018
PRICE: will revert on the 8th May
IDEAL PAYMENT METHOD : BUYER OR BUYER,S REPRESENTATIVE VISIT BRUNEI FOR CARGO INSPECTION AND AFTER INSPECTION PAY 20% ADVANCE IMMEDIATELY, REST 80% THRU LC when BUYER WILL ARRANGE TRANSPORTATION AND BL WILL BE READY.
*PHYSICAL INSPECTION OF THE CARGO WELCOMED AND RECOMMENDED.
**PICTURES AND CERTIFICATES OF BARGE 1 only INCLUDED
*** INFORMATION ON 2ND BARGE TO BE SUPPLIED SOON. Include video !
**** BOTH BARGES STOCK SOLD TOGETHER TO SAME BUYER AND NOT SEPARATELY.
---