Aircrafts + Rarely available helicopters for sale including Brand New AW-189 Offshore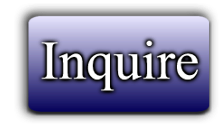 Catalog #95137
Catagory:
Aircraft
Dragon's Price:
CONTACT US
Date Added: May 10, 2018 22:30
Page Views: 1
---
Offers of Aircrafts + Rarely available helicopters for sale including Brand New AW-189 Offshore
All subject to available
"BELL" HELICOPTERS AVAILABLE FOR EMBARGOED COUNTRIES INCLUDING FOR IRAN
High-profitable, low priced ,Bell-47T, turbo helicopter with Spray Kit and Air-Ambulance "Bell-222" IFR Long-Range, Convertible "3-in-1".
( + Rarely available helicopters for sale including Brand New AW-189 Offshore )
1/ High-profitable, low priced ,Bell-47T, turbo helicopter. This high-efficient helicopter is equipped with Full Simplex Spray Kit having adjustable spray nozzles is exclusively suitable for Agriculture & Forestry; Fire-fighting & Control; Oil & Gaz Industry Pipe-lines Control; Lifting & Construction; Aerial Survey & Data Capture; Mass Media; Police & Coast Patrol; Environmental & Pollution Control; Mosquito Control & Insecticidal treatments or other application. Has 1st class Turboshaft Engine: Allison 250-C20B w/ Fuel type: JP-4 aviation kerosene (alternatively JP-1 or JP-5). YOM 1993, TTSN 6300 hrs. only. Helicopter has no damage history, is fully airworthy and ready for operation with fuel endurance up to 2.5 hours (350-400 km range). The helicopter can be loaded on a truck or jeep and drive to the operation fields. This is easy-to-operate unpretentious but strong helicopter and is very safe thanks to excellent autorotation. Inspection in Europe. May be sold to any embargoed country. Any spare parts will be available for new owner. Sale price: 275,000 Euro.
Bell-47-ali5-1 Bell_47 Bell-47-ali5 on car Bell-47 cabin bell-47 size Bell-47-ali6 Bell-47T police
2/ For MEDEVAC - EMS Professionals, Hospitals and any other users is available:
Quickly convertible ,3 in 1, inexpensive Air-ambulance / Corporate helicopter "Bell-222" IFR LR. This high-efficient improved 1986 version multi-mission, all-weather helicopter for high-altitude and high-performance (like tactical helicopter) Class A Operation is for sale with low TTSN about 3000 hrs. Has a quickly convertible interior - from EMS to Corporate Leather 6 seats interior within one hour only! This is high-equipped like for offshore missions helicopter with Digital Automatic Flight Control System and Blind-flying instrumentation including Honeywell Helipilot system; Weather Radar; Aux Fuel Tank; Tinted Windows; Cargo Hook 1,270 kg; External Mirror; Fixed Parts as in offshore version; has Advanced Full EMS Kit with stretcher; 6 de-lux Leather seats, large baggage space, landing high skids, etc. Helicopter is for sale with new high-end exterior, all fresh inspections and export certificates to be delivered from Europe to any country including Iran.
Sale price is only: 900,000 EURO that includes full EMS Kit and Luxury leather 6 passenger seats. Thanks to two main rotor blades, may be stored in small hangar like car!
EMS BELL 222 new Paint2 222_2s 222_3s Bell 222 on Heliport cockpit 3s,,
If you have real customer RWA to buy any helicopter, we need to have a buyer's LOI & mandate first to proceed.
Also available most wanted excellent models:
Section 1 : Below please find info about low priced and rarely available Aircrafts as well as Investment Grade Gems that we currently offer for sale:
1. Very rare opportunity to buy: New model of AgustaWestland AW-189 (Leonardo). Only few helicopters currently delivered to valuable customers! The AW189 is the latest-generation, high performance 8.3 / 8.6 tonne twin-engine helicopter, designed to answer to any demand. The AW189K, equipped with the new generation Safran Aneto-1K Engine, is a version of the AW189 particularly suitable for customers operating in hot or high environment. Crew / passengers: 1 or 2 pilots and up to 19 passengers. Sale price depend on configuration of helicopter the buyer will need.
Currently available: Brand New AW-189 in Offshore configuration for passengers transportation to be delivered in 6 months. Sale price US$19,3M only.
Introduction Video - https://www.youtube.com/watch?v=KOOra4e9p0E
2. Rarely available Brand New multi-target High-tech helicopter: Airbus H130T2.
This Brand new helicopter (formerly called as Eurocopter EC130T2) is for sale in "green" condition. Has ultra wide 2 meters body open space cabin with best panoramic visibility and cabin DVS w/ heating, well adapted for all type of missions. Passengers or cargo 3.7 m3 and Luggage compartment 1.1 m3 / 330 kg. Standard Interior with 7 Energy-absorbing seats for everybody. Active Vibration Control System (AVCS). Advanced VEMD avionics. High-tech Fail-Safe modular ,STARFLEX, Main Rotor Head with no bearings, no grease fittings, no drag damper. No more daily inspection ! - check every 10 fh or 7 days can be performed by the pilot. Unrivalled safety and silence of "FENESTRON" Tail Rotor design. Dual controls. Rotor Brake. HP Turbine Engine: ,TURBOMECA ARRIEL 2D, with dual FADEC, surge and flame-out protection. Crashworthy fuel system. Non-Stop Range > 600 km. Celling > 6000 m. FC Speed: 250 km/hr. TOP Speed 290 km/h. Helicopter is ready to be delivered from USA to the buyer with custom-made painted exterior. Full Warranty and painting is included in the sale price US$3,700,000.
003-Front-2 004-Design 007-Cabin 1 Layout-1 008-Main Rotor sm1 009-Maintenance Plan sm
3. Low time 2006 Bell-412EP IFR technically fresh helicopter with 15 leather seats. TTSN is about 1200 hours only! No damage history. Interior with Air Conditioning, blue leather seats and carpet floor. Dual Controls; Weather Radar and Radar Altimeter; GPS; High Skids; Cargo Hook Provisions with Dual Cargo Mirrors; Dual Com & Nav, King Nav / Com; Stby Nav; Sky Connect; Artex 406 ELT; HF Radio; ADF; Mode S Transponder. Engines: PT6T-3DF. Registered and Certified in USA and is for sale with all fresh inspections. This is truly an outstanding machine and bargain!
Sale price for quick deal is US$5,450,000 only.
2006-Bell-412EP 02 2006-Bell-412EP 01-1
Bell 412 Spare Parts for sale:
(3) NEW Bell 412 (-109) Main Rotor Blades :
New / Serviceable - all Tagged with recent 8130-3,s, fully Upgraded, 0.0 TSN.
US$380,000 for the set of three (3) - or US$400,000 if Modified to -119,s
4. Brand New 2017 Airbus H145 IFR - Immediate Delivery, Excellent Equipment, Emergency Floats, Full Warranty, DP-IFR, Dual Garmin GTN-750,s, HTAWS, RDR-2000, TAS 620, CVR/FDR, Bright White Exterior, Luxury Corporate Leather 8-Place Interior, Freon A/C, and MUCH More. Sale price: US$9,950,000.
5. Rarely available - Extremely High-equipped 2016 ,AgustaWestland AW109SP Grand New, VIP almost new helicopter with TTSN about 280 hrs only. Blue Leather 6 Seats VIP interior. Sale price: US$6,9M. Asian VIP buyer is preferable. Introduction - https://www.youtube.com/watch?v=E_dJA9Iunz8 https://www.youtube.com/watch?v=QREWQG4tegA
New Agusta 109SP Grand New 01s New Agusta 109SP Grand New 03s New Agusta 109SP Grand New 02s
6. For Hospitals and EMS Professionals is available: 2008 Agusta Westland A109S Grand HEMS with TTSN 1,650 Hours only. EASA Approved & Certified, NDH, Garmin Avionics Package w/530 MFD, Paid up & Fully Transferrable Airframe PBH Program, Aerolite EMS Kit, External Hoist, Cargo Hook, SX-16 Searchlight, Garrett A/C System, 2nd 6-Pax Utility Interior. Sale price: Euros 3,500,000.
7. 1990 Agusta A109C with TTSN 3,700 Hours. This is a rare, Corporate EASA Approved, NDH, SP-IFR Aircraft, Current & Airworthy, Composite M/R Blades & C250-C20R-1 Engines, 3300 Hours Rmg on Turbines, 3300 / 500 Hours Rmg on Compressors, Excellent Times, Aux Fuel, Floats, Collins Pro-Line II Avionics, King RDR-2000 Weather Radar, Trimble EHSI,s (2), Kannad 406AP-H ELT, Radar Altimeter, and More! Sale price for quick sale: US$700,000 !
8. Boeing B737-200QC for sale. Quick Change / The Convertible passenger / Freight version with 119 economy passenger seats (2 galleys; 2 lavatories) / Cargo: Payload 15 tons / 7 pallets + Aft Bulk /. It has a Factory Cargo Door. Boeing built only 96 of these. You can fly Cargo today and passengers tomorrow. The seats can be removed or installed in 1 hour only! It can haul 7 full size pallets 88 x 125 inch size. NOISE COMPLIANCE: FAR PART 36 STAGE 3; AIRFRAME TTSN: 78,570 hours; AIRFRAME TCSN: 57,800. Airplane is stored in USA. YOM 1970; 7 C-check is done 2 years ago. Good remaining time. Sale price: US$890,000.
B737-200QC B737-200QC-3-1
9. Luxury low time Business Jet ,GULFSTREAM G200, that comes with fresh 2A, 2C, 4A, & 8C inspections. Low TTSN < 3000 hrs. In service and engine gold program since 2005. Excellent white exterior and 10 places Executive fireblocked Interior: Four full size individual leather chairs; Four place conference table; Aft 3 place divan certified for takeoff; Modern Bloom w/silk carpet; New "IPECO" cockpit & Jump seat chairs. Wood Veneer with high gloss finish. ,Emteq, LED lighting in galley; Full dual DVD Player system; Forward and aft 17" video monitors; International World Map Airshow 400 system; Aux interface panel for IPOD, DVD or Games; Forward galley w coffee, microwave, hot water; ,Corian TM, Countertop. Engines Model: PW306A on ESP Gold. Sale price: US$4,700,000 only!.
G200-02 Exter-REV G200
---