GAS CONCESSION/BLOCK KALIMANTAN INDONESIA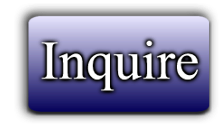 ---
GAS CONCESSION/BLOCK KALIMANTAN INDONESIA
PLEASE FIND HEREWITH THE DATA OF THE GAS CONCESSION.
PLEASE INFORM THE CANDIDATE INVESTOR THAT THESE ARE THE DOCUMENTS THAT I AM WILLING TO DISCLOSED.
IF THEY CAN NOT MAKE DECISION BASED ON THESE DOCUMENTS, THEN FORGET IT.
THEY ONLY CAN DO THE ,DUE DILIGENCE, BY CHECKING ALL OUR PERMITS ETC WHEN THEY CAN SHOW US PROOF OF FUNDS AND THEY HAVE BLOCKED A CERTAIN AMOUNT.
THEY CAN THEN COME TO INDONESIA AND WE WILL SHOW ALL THE DOCUMENTS.
WE WANT TO SELL 90% OF OUR SHARE FOR THE AMOUNT OF USD50MILLION PLUS COMMISSION.
PLEASE SEND THIS OFFER TO YOUR GAS INVESTORS ONLY AND PLEASE DO NOT OFFER THIS CASE TO INDONESIAN PEOPLE.
THERE ARE NOSUCH AS INDONESIAN FUNDERS!!!!!
I WILL NOT ENTERTAIN ANY INDONESIAN BROKER/MEDIATORS OR SO CALLED INVESTORS.
---