Looking for exporters Licensed die cast car and truck sets NFL MLB NCAA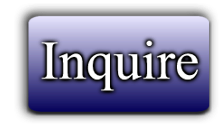 Catalog #95386
Catagory:
Toys
Dragon's Price: 12.00 USD
Date Added: May 16, 2018 20:34
Page Views: 1
---
Looking for exporters Licensed die cast car and truck sets NFL MLB NCAA
looking for exporters ….exclusive on these officially licensed die cast car and truck sets
football baseball colleges
NFL MLB NCAA
retail ready UPC coded beautiful 4 color window boxed
Sorry can not sell in the USA all accounts retail and wholesale are covered
markets available
Canada
Mexico
Europe
Central and South Americas
Item Number
Item Description
UPC
whslePrice
CARNC4PKDIECSTOH
4 PK DIE CAST CARS
191418829779
$12.00 set of 4
Scale- 3inches
Made of- Metal
MOQ- The MOQ is 5000
Lead Time- Orders are ready for 10/1- 10/15 earliest delivery date.
Teams- NCAA NFL MLB
Please email or call us with your questions and comments.
This is a brand new program and officially licensed by the NCAA. NFL and MLB
This is an advance order program Allow 90 days for delivery
Minimum order 5,000 sets
Your cost $12.00 per set
*volume discounts available on larger quantity orders.
This is an opportunity buy Not a closeout…reorders welcome
Made in China
fob CA USA
---