Cessna-650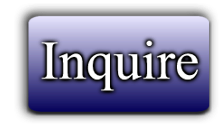 ---
Cessna-650
Buyer failed
Cessna-650 MSN 650-0005
It was last registration N700RY. It is american registration.
There for it was under USA FAA airworthy control.
Last flight to maintenance you can see in the picture.
Aircraft for sale
It is in Germany now under parking condition.
Aircraft stay so long time (8 years) without any maintenance.
It is necessary to perform maintenance with that.
Cessna - 650.
Aircraft is available and controlled in Cesscom-CAMP
Aircraft is fully retrofit.
It has 12 pax seats. But it necessary maintenance investment.
The price is only 380.000 Euro.
But it is necessary more than 500.00 Euro to restoration aircraft.
Pictures in attached.​ BILD0014.JPG​​ BILD0015.JPG​​ BILD0016.JPG​​ BILD0017.JPG​​ BILD0018.JPG​​ BILD0019.JPG​​ BILD0020.JPG​​ BILD0021.JPG​​ BILD0022.JPG​​ BILD0023.JPG​​ BILD0024.JPG​​ BILD0026.JPG​​ BILD0027.JPG​​ BILD0028.JPG​​ BILD0029.JPG​​ Eng_2.JPG​​ Eng_3.JPG​​ engine_condition1.JPG
#gogo
thank you.
---