Jack Up Accommodation Rig for Scrap Sale In Netherlands/ UPDATED PRICE & TOWING QUOTE TO ASIA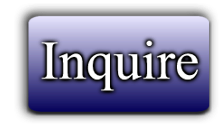 ---
Jack Up Accommodation Rig for Scrap Sale In Netherlands/ UPDATED PRICE & TOWING QUOTE TO ASIA
As sale just collapsed due to Buyers inability to raise money and on time, kindly note that we can still develop for quick cash Buyers only, and outright, the sale of the following Jack-Up Rig:
Service / Accommodation Jack up Rig
Built 1975 IHC Gusto, The Netherlands
Ballasttanks, accommodation, etc renewed in 2011
Loa 73m, beam 68,60m, depth 7,62m
Class ABS due 2016, THUS PRESENTLY NO VALID CLASS !!
3 legs 105 m length
Water depth 62m
Possible air gap 42 m
Capacity 140 persons
Helideck capable for Sikorsky S61N
2 x deck cranes (1 x 60 and 1 x 30 Mtns SWL)
GUSTO elevating system (15 independent motors per leg)
4 main engines CAT to drive 4 generators
Main power 600 V, 60 Hz generator
Emergency power 480 V, 60 Hz generator
Good condition but special survey not passed due to lack of charter.
Chartered by Shell till 2016.
Meantime interiors of cabins partly removed, lifeboats re-moved, asbestos removed and rig and all tanks cleaned for export as demo object.
The Rig is located ex IJMUIDEN, floating and ready for towage.
The rig can now be lowered as precautions where taken for towing next week, but buyers failed and therefore everything was prepared. Owners now keen to sell.
The LDT is total 7866 Mtons
Hull weight and legs wait as per attachment here-under :
Advise to inspect a.s.a.p. For interested buyers !!
Inspection / Delivery IJmuiden port (Amsterdam open sea port) Netherlands
SUB UNSOLD !!!
(A second similar rig can be offered as well)
She in berthed in port of IJmuiden, direct at sea (Amsterdam North Sea).
Offers invited now on as is / where is basis (FOR NAMED & SERIOUS BUYERS, we can guide).
NB: ONLY FOR SERIOUS/FIRM CASH BUYERS THAT ARE READY TO ACT, BASED ON INFORMATION SUPPLIED HERE. ANY FURTHER INFO CAN BE TAKEN DURING INSPECTION.
WE SHALL RESPOND ONLY TO FIRM INSPECTION INTEREST OR AGAINST BUYER'S LOI & Mandate to Asian Dragon
---