Price Reduced Cruise Ship FIMA/U.S.Coast Guard approved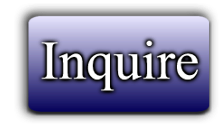 ---
Price Reduced Cruise Ship FIMA/U.S.Coast Guard approved
The Ship has Cuban authorities' approval to operate seven-day itineraries. The 350-passenger capacity is ideal for close passenger interaction and yacht feel.
Was Asking: 6 Mil. Reduced for quick sale: ONLY 3.5 Mil. USD
It is stressed that the Owners invested substantially in the vessel at the time of her last drydocking (December 2016) including main deck upgrading, internal piping replacement & cabin refurbishment as well as navigational + safety equipment (ECDIS/New
Autopilot, New Liferafts, ME + DG overhauls, hull steel changes, etc etc).
All Class Certificates valid until December 2021
Latest Class Certificates, from last 5 year dry-docking of the vessel (December 2016) – which were renewed/updated during class visit this month to the vessel in Castries
Next Dry Docking – December 2018 (but class may accept Bottom Survey only)
– Vessel has successfully passed to have a COFRA (Certificate of Financial Responsibility) which is needed for US Waters Trade.
While she cannot trade between American ports as a conventional cruise ship – US Coast Guard have already been on board the vessel in October, in order to verify her suitability to be located as a floating hotel in any of the damaged US Locations after hurricanes Irma and Maria (Puerto Rico, or other USVI ports).
LOA: 103.7M /
Breadth Extreme: 16.0m /
Summer Draught: 04.439m /
Subdivision Draught: 04.52m /
Air-draught: 30m /
Depth (moulded) to DECK 2-4 (CORVETTE DECK): 10.2M /
Flag: St. Kitts & Nevis
GRT/NRT: 4490 RT/1666 RT
Passenger Capacity (max): 350
Crew Compliment: 080
---