BRAND WATCHES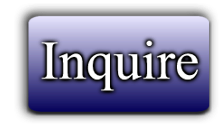 Catalog #97836
Catagory:
Dragon's Price:
CONTACT US
Date Added: August 10, 2018 03:19
Page Views: 1
---
BRAND WATCHES
DO NOT PUBLISH THIS OFFER ON THE INTERNET
New June 2018
Original
Man - Woman + Boys-Girls
Brand Watch (list by brands attached)
QTY: : 157'521 pcs.
In Attached over 120 photo of a part of the products contained in the stock
New Products, Original Confection with tag ,Different Model, Design ,Colour ,Material
R.R.P from Euro 39 to Euro 290 per pcs.
Note : With reference to the products contained in the offer and in relation to the special sale price,
This sales offer is valid only for the complete stock.
PRICE LIQUIDATION Euro 3.57 pcs. EXW – Italy
---