Stocklot Offer Star Wars Squeeze Me I Talk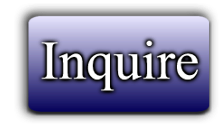 Catalog #98308
Catagory:
Toys
Dragon's Price: 2.95 USD
Date Added: August 24, 2018 02:23
Quantity: 40000
Page Views: 1
---
II
Stocklot Offer Star Wars Squeeze Me I Talk
Stocklot Offer
Star Wars Squeeze Me I Talk
Item No. P180727
Star Wars
Squeeze Me I Talk -
FOB China Port
Price USD 2.95 each
- material: polyester fabric outer and filing
- 7 styles
- product size 12cm height (approximately)
- each tie up on card size 17.5 x 11.5cm
- 24 pcs per shipping carton
- quantity available 40,000 pcs
Note; that this label is from the original buyer. All the labels on the products had been made under the authorization of the brand name owner. No release letter will be available. Buyers have to confirm by themselves if this label can be imported and sold it in your respective countries. Also confirm prior to purchase that the import and reselling of any products will not lead to trademark, copyright or registered brand infringement or any other legal issues.
---