Raw Boneless Skinless Dark chicken $.40/lb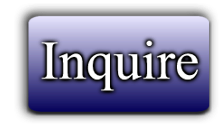 ---
Raw Boneless Skinless Dark chicken $.40/lb
NEW PRICE ORDER QUICK!
Uncooked, Boneless, Skinless, Dark Chicken, approved for export
Pack: 4/10lb
Pallet count: 48cs
Product made for large Asian restaurant chain
Price delivered for full load: $.40/LB FOR FULL LOAD
Spec attached
First come first servce
Ingredient Statement
Boneless, skinless, diced dark chicken CONTAINING: Up to 24% of a solution of water, corn starch, salt, sodium phosphates and white pepper.
COATED WITH: Soybean oil.
No samples available -
Product is packed into a poly bag and bag is heat sealed. Four (4) bags (of approximate weight) are placed into the master case
use by date on the case.
Ship By Date
Shelf Life End Date
Remaining Shelf Life
Manufactured Date
9/27/2018
10/27/2018
116
4/30/2018
9/29/2018
10/29/2018
118
5/2/2018
---