OFFER COCA COLA CAN 33 CL NORMAL Danes text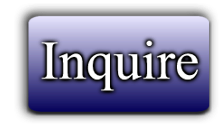 Catalog #99487
Catagory:
Food/Beverages
Dragon's Price: .33 EUR
Date Added: October 09, 2018 01:14
Quantity: 66528
Page Views: 1
---
COCA COLA CAN 33 CL NORMAL Danes text
Same price: zero coca cola, fanta and sprite
Origin: Denmark
Minimum order: full container trucks or
Trays x pallet: 99 pieces
Cans x tray: 24 cans
Pallet truck: 28 pallet
Total cans x truck: 66,528 cans.
Price: € 0.33 Exwork Newcorp
Way to pay: escrow 50% deposit against proforma and 50% to release merchandise
Do not sticker in another language
Included in price all the cost of Customs Warehouse.
The customer does not pay anything.
---