Mens Jogger Pants Stocklot 6,500pcs(181001)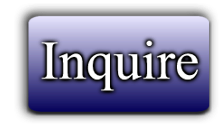 Catalog #99548
Catagory:
Apparel/Fabrics
--
Garments
Dragon's Price: 2.65 USD
Date Added: October 09, 2018 05:42
Quantity: 6500
Page Views: 1
---
Mens Jogger Pants Stocklot 6,500pcs(181001)
Lot no. 181001
Description: Mens Jogger Pants
Fabric or Material: Two styles with different fabrics
Sizes & Colors: Six sizes.Dark grey only.
Brand Name: ENGELBERT STRAUSS
Originally Made for: Europe
Total Quantity: 6,500 pcs
Packing Details: Unpacked yet. Custom packing available. Extra cost will depend on the detailed requirements.
Taking All Price FOB China: US$2.65/PC
---