Leather Gloves in Stock 55,224pairs china oct 9 18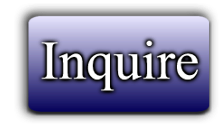 Catalog #99556
Catagory:
Clearance/Liquidations
Dragon's Price: 2.85 USD
Date Added: October 10, 2018 01:07
Quantity: 55224
Page Views: 1
---
Leather Gloves in Stock 55,224pairs china oct 9 18
Description: Leather Gloves
Fabric or Material: cowhide leather.
Sizes & Colors: Three sizes, M-L-XL. 2 colors ,White and Yellow.
Brand Name: Wells Lamont (the original label has been taken off) Originally
Made for: USA
Total Quantity: 55,224 prs
Packing Details: intact with totally 767 cartons, roughly 36 CBM.
Taking All Price FOB China: US$2.85 PAIR Contact us today for excel price
list with full details if you got any solid interest. Thank you.
---