Fully Occupied MEDICAL OFFICE Building and Campus MIAMI !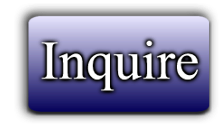 ---
Fully Occupied MEDICAL OFFICE Building and Campus MIAMI !
add your fee to this.
LOCATION:
North Miami, FL 33169
Purchase Price: $14,000,000 (FIRM)+ 3% fees
LOCATION, LOCATION, LOCATION !
Extremely hard to find "Off Market" Class A Medical Office Assets, in South Florida.
There's a Plastic Surgery Center , a Women's Clinic, Beauty Spa and much much more.
Property is not just available......it's deliverable.
This asset is situated right of Interstate 95 at the ''Famed Golden Glades Interchange'' in North Dade
There is tremendous signage of the property right on I-95, the traffic on Interstate 95 is totally off the charts
The approximate NOI (and this number is super consistent and steady) $850,000.......Cap Rate is 6.6%.
This property is OFF MARKET. Please do not let this go viral !
CLASS A MEDICAL OFFICE BUILDING
29,500 Gross Sq Ft Office
23,000 Net Sq Ft Offices
62,000 Sq Ft Lot Size
100% Leased 5-10 years with 3% Increases annually
All Medical Tenants [Plastic Surgery, Women's Clinic, Beauty Spa]
FAR Included for Sister MOB on Site
Net Income is approximately $850,000
6 5% LTV with 4% Loan Yields 9%+ Return
The attached analysis indicates rent per floor for each tenant base year [ 2012 1st FL; 2014 2nd & 3rd FL ; 2017 4th FL ]
Hybrid NNN leases with 4 tenant electric meters, and pass through on all expenses
1st Floor: Plastic Surgery Center contains $1.2M State Certified Operating Room
2nd & 3rd Floors: PP is the Florida Administrative Headquarters for 35 year old National Credit Tenant Women's Medical Services
4th Floor: Health & Beauty Spa owned by 1st floor MD as well
Buyers are advised to do their own independent due diligence before commuting with the purchase.
THIS IS A PRE-DUE DILIGENCE PACKAGE. ONCE THE BUYER AND THE SELLER EXECUTE A PURCHASE AND SALE AGREEMENT AND THE BUYER MAKES THE EARNEST MONEY DEPOSIT, SELLER WILL PROVIDE THE BUYER WITH ALL THE RENT ROLLS, P&LS, TENANTS LEASES AND ANY VENDOR CONTRACTS.
- Price is firm and not negotiable.
In order to move forward please provide the following:
1. Letter of interest to purchase
2. buyers mandate
3. Proof of funds letter
---