HIGH SEA SUGAR SALES SPOT DEAL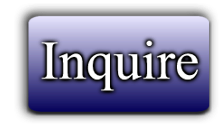 Catalog #99677
Catagory:
Commodities
Dragon's Price:
CONTACT US
Date Added: October 11, 2018 23:39
Page Views: 1
---
HIGH SEA SUGAR SALES SPOT DEAL
PRODUCT: ICUMSA 45 WHITE CANE SUGAR
ORIGIN: BRAZIL
PACKING: WHITE 50 KG BAGS
PRICE: 455 USD/ MT
QUANTITY: 12,500MT X 16 VESSELS (200,000MT)
PAYMENT: CASH AGAINST DOCUMENTS
EXCHANGE OF DOCUMENTS: BUYER AND SELLER AT SELLER'S BANK
PRESENTATION OF DOCUMENTS: AT SELLER OR BUYER'S BANK
ESCROW PAYMENT BLOCKED OF PAYMENT IS ALLOWED AT SELLER'S BANK AFTER COPIES OF VERIFIABLE FULL SET SHIPPING DOCUMENTS
DOCUMENTATION TO BE PRESENTED:
A - FULL SET OF OCEAN BILL OF LADING MARKED "FREIGHT PREPAID" AND CLEAN ON BOARD.
B - COMMERCIAL INVOICE (EACH SIGNED IN ORIGINAL AND STAMPED BY SELLER)
C - INSPECTION CERTIFICATE OF WEIGHT AND QUALITY, ISSUED BY SOCIETE GENERALE DE SURVEILLANCE (SGS) OR SIMILAR, AT PORT OF LOADING SHOWING TYPE, QUALITY AND QUANTITY SHIPPED EVIDENCING THAT GOODS ARE IN FULL CONFORMITY WITH SPECIFICATIONS AND CONDITIONS MENTIONED IN PRESENT CONTRACT.
D- CERTIFICATE OF ORIGIN ISSUED BY OR ENDORSED BY CHAMBER OF COMMERCE OF THE COUNTRY OF ORIGIN.
E - INSURANCE CERTIFICATE FOR 110% OF THE INVOICED VALUE; ISSUED BY PRIME INSURANCE COMPANY.
SPECIFICATIONS
**POLARIZATION 99.80% DEGREES MIN
**ASH CONTENT 0.04% MAX
**MOISTURE 0.04% MAX
**ICUMSA 45 RBU MAX (BRAZIL SGS SCALE)
**SOLUBILITY 100% DRY AND FREE FLOWING
**COLOR SPARKLING WHITE
**ICUMSA MAXIMUM 45 ATTENUATION INDEX UNITS (ICUMSA METHOD NO.: 4-1978)
**RADIATION WITHIN CS-137 OF 50 BQ PER KG
**GRANULATION FINE CRYSTAL
**CROP LATEST
**MAGNETIC PARTICLES MG/KG 4 MAX
**SO2 MG/KG 20 MAX
**SEDIMENTS NONE
**SMELL TYPICAL AND SPECIFIC FOR SUGAR
**REDUCING SUGAR 0.05% MAX BY WEIGHT
**HPN STAPH AUREUS NOT DETECTED IN 1 GRAM
**MAXIMUM AS 1 P. P. M.
**MAXIMUM PB 1 P. P. M.
**MAXIMUM CU 3 P. P. M.
**SUBSTANCE SOLID CRYSTAL
**TOLERANCE (± 5%)
-- #mim
---