Piler-Earth Driller-Hitachi-KH125ED- Japan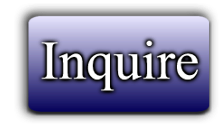 Catalog #99792
Catagory:
Plant and Equipment
--
Plant
Dragon's Price: 100,000.00 USD
Date Added: October 18, 2018 01:42
Page Views: 1
---
Bore Piler-Earth Driller-Hitachi-KH125ED-Japan
We have following unit on offer from Japan.
This is a bore piler/earth drill piler, with Kelly bar, bucket and front frame. It's a complete set.
Detailed specifications are given below
Hitachi Bore Piling Machine-Earth Drilling Machine
Mode: KH125ED
1988yr
Crane Capacity: 35 tons
21m boom attached
Kelly Bar, 15.6meter long ( extendable to 38meter ) attached
One piece of drilling bucket of 1.1meter dia attached
Used and located in Japan/ Good working condition
Specification:
Maximum boring dia : normal soil: 1.5 meter, soft soil: 1.7m
Maximum boring depth : with Kelly bar only : 38m depth, with Extra Stem Rod : 48meter depth.
Bucket rotation rpm : 32 rpm
Bucket rotation Tulk : clockwise 4.1 (t-m) anti-clockwise: 5
Attachments to go in container.
USD 100,000.00 CNF port Asian
---