sand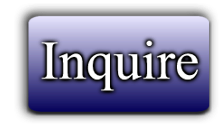 Catalog #100029
Catagory:
Commodities
Dragon's Price:
CONTACT US
Date Added: October 23, 2018 07:06
Page Views: 1
---
Nickel sand
Nickel sand,
We are talking about an amount of about 7,000,000 tons, in this same mail I send photos as well as chemical composition of it.
As data to keep in mind I can tell you that this industrial sand is generated from the reaction of the nickel mineral. This by-product basically consists of crystallized soil which contains a high percentage of silica (SiO2) and magnesium (MgO).
Intended use: asphalt mixtures, slab bases with pavements, scouring abrasive or sandblasting of paint or rust.
Our idea is to transport it in sand boats, with a capacity of 50,000 tons with which the sale price would be CIF although we hear any type of proposal that may be better for the customer, the price per ton would be about 135 euros .
We hope this information is of your interest
#jnar
---