TERMS AND CONDITIONS
---


We Now Accept PayPal
To order is simple:
Please send us your Purchase Order (PO) Sample Here.
We will reply with a Proforma Invoice that contains our banking information.
Shipment will be arranged upon receipt of mutually agreeable payment procedure.
TERMS OF SALE:
Asian Dragon International, et al and affiliates/ Representatives are in the wholesale business of buying and selling closeouts salvage and Returned goods to businesses. Closeouts, Salvage and Returns consist of customer returns, factory seconds, irregulars, overstocks, and out of season goods. Buyer shall be solely responsible for and shall pay the cost of all shipping of the merchandise.


Buyer agrees to indemnify and hold Asian Dragon International, et al and affiliates/ Representatives . Harmless from any and all claims of any kind or nature, including but not limited to all liability, demands or actions arising from any sale or resale of closeouts, salvage, customer returns, chain store or liquidation merchandise.


Buyer agrees and acknowledges that all merchandise sold according to this agreement is sold "AS IS" and "where is". Seller makes no guarantee, warranties or representations expressed or implied, and without limitation of merchandise fitness or marketability. Seller will not be liable for any dissatisfaction in regards to the sale or quality of merchandise. All goods are sold "EX WORKS" for export sales and "FOB" for International sales: shipping point of origin warehouse.


Any merchandise delivered with store identification marks (I.e. Tags or labels), require the buyer to remove or deface identification marks from the product.


Buyer shall not advertise the merchandise using store, mail order catalog name or manufacturers brand names or trademarks.


This agreement is valid and enforceable for a period of five years from the first transaction date. Buyer agrees that all information received from seller will be kept confidential. You hereby agree to the "terms of use" stipulations as posted on our website. Buyer agrees not to circumvent seller and will not make any contact, direct or indirect, with retail chain store, manufacturer, importer or any introduced supplier without permission of seller.


It is agreed that a signed facsimile or e-mail copy of this agreement is enforceable and binding as a signed original. By sending us your order by e-mail or fax, you accept this agreement and will hold harmless and waive rights to any claims against Asian Dragon International, et al and affiliates/ Representatives, its officers, employees, associates and affiliates, in the event of losses, missing quantities, and defective items found in the goods purchased.


When I type in my name on the purchase order form (PO TEMPLATE) And "Submit" or email, I attach my electronic signature and have read, understand and agree to the terms and conditions of this agreement. I represent and warrant to Asian Dragon International, et al and affiliates/ Representatives . That this Agreement has been duly authorized, executed and delivered by me on my own behalf or on behalf of my employer and constitutes a legal, valid and binding agreement.
Documents, Procedures for purchasing - UCP 600 / Incoterms
These documents are generally required for purchasing of commodities and scrap materials.
Below are some drafts of the standard documents, note these are only formats and can be altered as required
(click to download)
:
The Procedure for the sale-purchase of commodities is as follows:
Procedures
These procedures apply for most commodities. For specific procedures please check on the specific product on products menu. The procedures shown here are used for buying Sugar ICUMSA 45 (as an example) .
We work with serious people and hence we ask you to treat us the same. Some unseasoned traders think that skipping procedures is a wise move. Business requires patience and if you do not have one we will decline our dealings with you. Commodities industry involves large amounts of money and without proper paperwork and procedures, accountability is at its lowest. Prior to submitting LOI and/or ICPO for your commodity order please make sure that your client the End Buyer is REAL and is financially capable of paying for the order. In order to be sure of the above mentioned issues we require the following:
Buyer or Agent request SCO
We send a SCO to Buyer or Agent.
Buyer issues LOI complete with banking information and proof of financial capability to pay for the order. NOTE: If you are an agent or a mediator/facilitator you will need to sign NCNDA with us in order to procure your commission.
Buyer submits a signed and sealed NCNDA.
Once we confirm the financial capability of the buyer a draft contract will be issued by the appropriate Seller.
We will accept the following as acceptable Proof of Funds (POF)
Soft Probe Authorization
Bank Endorsed ICPO
Recent BCL (No older than 5 business days)
NOTE:
Most buyers seek to implement their own procedures and sometimes based on their regional laws and banking procedures it can be understood.
However these procedures should deviate slightly from our general procedures that have been tried and tested and found to be working.
It must be understood that before the request is made to the seller/ buyers are advised to negotiate the terms of the procedures.
These terms cannot skip the preliminary step of providing buyer's details.
We cannot process any requests that aims to skip the buyer's identity. From our experience not knowing the identity of the buyer is the mark of brokers/mediators/facilitators who know nothing about the buyer or are just shopping for information and prices and have no intention of proceeding with the deal and this hurts our reputation badly.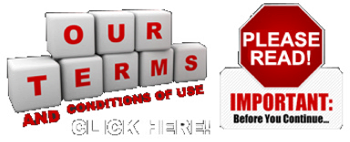 WE DO NOT SHIP FREE SAMPLES
Samples will only be arranged on receipt of a provisional purchase order on buyers letterhead signed and sealed .
This must state "subject to seeing samples" we will purchase the offer of xxxxxx , quantity of xxxxxx at the agreed price of $ x.xx should sample be received as presented.
Samples are sold at full retail, this avoids the many people contacting us wanting free samples for personal use, if your a serious buyer you will understand this and this wont worry you, the difference will be refunded on purchase of full order.
We do hold many samples at our office, however mostly we arrange for our suppliers to dispatch samples using our DHL account
The cost MUST be paid in advance by Western Union or Swift transfer.
Please DO NOT ask if you can personally collect samples or pay the factory direct. This is because in the past has resulted in buyers trying to buy direct from our suppliers, we are also in business to earn and we do not provide free introductory services to our suppliers.
DISCLAIMER:
Brand logos and other marks indicated on our website are trademarks or registered trademarks of the brand owner, or its subsidiaries and authorized distributors (collectively ), in the United States, Canada and/or other jurisdictions. Graphics, logos, page headers, button icons, scripts and service names are the trademarks or trade dress of the brand owners and their licensed distributors. Trademarks and trade dress are not used in connection with any product or service or in any manner that is likely to cause confusion among customers that we are authorized distributors of any brand or in any manner that disparages or discredits the brand . All trademarks, logo's or slogans not owned by Asian Dragon International that appear on this website are the property of their respective owners, who may or may not be affiliated with, connected to, or sponsored by Asian Dragon International.