IMPORT/EXPORT
---
Asian Dragon's international import and export division provide a full range of commodities to buyers overseas. We procure and supply everything from edible commodities and computer equipment to used and new automobiles and heavy earth-moving machinery, giving our buyers direct access to foreign manufacturers. We provide our buyers with complete and comprehensive product information, including description, specifications, other vital information, and digital photographs.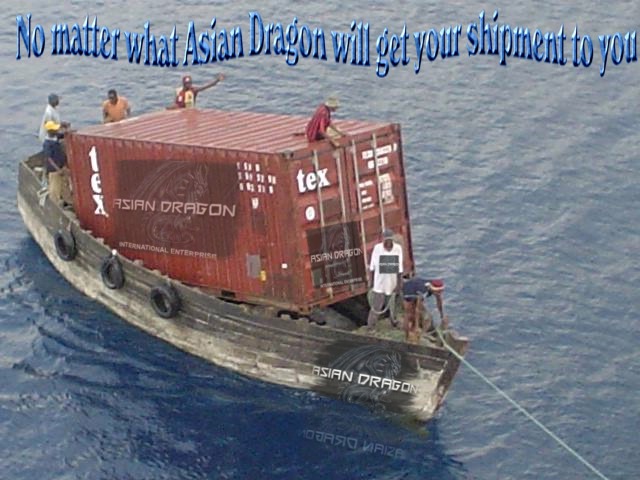 No matter what Asian Dragon will get your shipment to you
---
All companies below are linked to their sites and open in a new browser window:
* Cargo capacity is subject to any over-the-road restrictions that might exist.
** 30 ton rated, 20 foot dry containers are available by special arrangement and on a limited basis.