Extremely Exciting and Original 1960 Fiat Abarth Zagato Coupe: Black-Plate California Car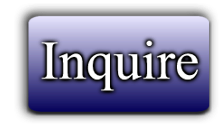 Catalog #100047
Catagory:
Vehicles
--
Cars
Dragon's Price: 54,500.00 USD
Date Added: October 23, 2018 22:39
Page Views: 3
---
This 1960 Fiat Abarth Zagato Coupe has been under same California ownership since 1965 and is an extremely original car.
Silver with black interior.
The car runs and drives but has been sitting for a few months so it would benefit from servicing at this point.
A very honest and correct car other than its rear view mirror.
The old repaint is showing its age and there are some bubble forming but the floors are excellent.
A highly original example that would benefit from a paint job and servicing to be considered presentable and roadworthy.
Don't miss this extremely exciting 1960 Fiat Abarth Zagato Coupe at $54,500.
---