2 x Small Tankers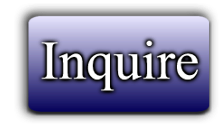 ---
2 x Small Tankers
Please see Tankers below!
For sale the below 2 X Small Tankers:
Both inspectable and with delivery UAE, try elsewhere.
cidimage001.png@01D3B483.77F42200
3253 dwt on 5.95m dft
Built 6/2013 China Delivered 1/2016
Classification society: PRS IMO No: 9531375
Type of vessel: KM Product Carrier B ESP AUT / IMO II
LOA: 88.22 m LBP: 82.50 m Moulded depth 13.00 m
Keel to Masthead: 28.79 m Bow to center manifold: 40.36 m
Stern to center manifold: 47.86 m Distance bridge front to center of manifold: 28.94 m
Solid centerline bulkhead in all cargo tanks
Vessel complies with MARPOL Annex I Reg 18.2 SBT
6 tanks (98%) 3699.225m3
2 cargo screw (diesel) 500m3/h max 10 Bar / 1 cargo centrifugal (electric) 300m3/h max 10 Bar
1 stripping screw 50m3/h max 10 Bar / 1 ballast stripping / 2 ballast centrifugal electric 186m3/h Max 2.8 Bar
3 cargo pumps can be run simultaneously at full capacity 3 grades
SS316L steam heating coils Maximum cargo temperature can maintained 80 C
All cargo tanks fully coated with 1st layer interline 704 off white, 2nd layer interline 704 red, 3rd layer interline 704 off white.
Ballast tanks and slop tanks are 100% coated
Vessel complies with latest edition of OCIFM recommendation for
equipment employed in the mooring of vessels at single point moorings.
1760kW (2391HP) G8300 G8300ZC18B 4T, 8 cyl, 550 rpm
3 Diesel generators, 263 kVA (210 kW), 380 V, 50 Hz
1 forward thruster 280 kW
Consumption: M/E at sea about 5 m/t on 550 RPM about 10 knots
D/G about 0.4 m/t per 24 hrs Cargo pumps about 08 m/t for 24 hrs
Boiler for heating from 4-7 m/t per 24 hrs depending of cargo
The boiler is for cargo use only.
It is understood that speed/consumption is given basis max 3 beaufort scale, calm weather, smooth sea
no opposite curents, for in/out ports and while navigating in canals , narrow and shallow waters the ship
burns MGO
AND
3523. dwt on 5.95m dft
Year of build: 6/2012 China Date delivered: 10-2015
IMO No: 9531351 :IMO II
Classification society: PRS KM Product Carrier B ESP AUT
Propelling: 1471kW (1999 HP) 1 G6300 G6300ZC16B 4T, 6 cyl, 600 rpm
(all details believed correct and given in good faith but without guarantee)
Ideas are still usd 10.5 mill enbloc, we have seen and indication at usd 8 mill which they said would fix at minimum usd 10 mill but as brokers ultimately we believe they will accept usd 9 mill enbloc.
#serk
---