Dokument 5 BOEING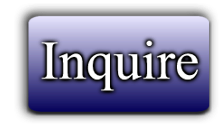 ---
BASIC PROCEDURE FOR PROCUREMENT OF AIRCRAFT
- LOI & Mandate is issued and signed to Asian Dragon International
simply stating you are ready , willing and able and price is accepted .
We always process via escrow and prefer:
Insured Aircraft Title Service, LLC
4848 SW 36th Street
Oklahoma City, OK 73179
800-654-4882
405-684-5009 FAX
https://insuredaircraft.com/
NOTE :_ due to new regulations put in place by IATS SELLER must first open file by submitting MSN's to escrow they will be given a file number which is sent to buyer
- Buyer will submit POF and/or deposit 5% minimum of the full purchase value of the aircraft into escrow
- Escrow confirms deposit is in place, to Sellers/Owners,
- Escrow informs Buyers of the MSN's
- Buyers & Sellers go for physical inspection of the aircraft & all records, at the site of the aircraft.
- If inspection is satisfactory, at this stage the Deposit becomes ''Non Refundable''
- Sellers/Owners instruct Escrow to release signed and sealed contract documents to the Buyers.
- Sellers/Owners rectify any and all discrepancies, if any, pointed out by the Buyer, as compared to the specs given, at Sellers/Owners cost.
- Buyer issues a ''Technical Acceptance Certificate'' to the Sellers/Owners. If at this stage the Buyers, back out of the sale, without assigning any legitimate reason, not technical reason, the deposit becomes ''Non Refundable''. However, if the Specs of the aircraft offered do not comply with the actual specs, at inspection, and the Sellers/Owners/ do not rectify the defects or ambiguities pointed out by the Buyers, at Owners expense, and then the deposit becomes 100% Refundable.
- At this stage the Buyer deposits the balance of the purchase value into the Escrow Account, with instructions to the Escrow Agent to release the funds to Sellers/Owners account.
- On confirmation from Escrow, that they have the 100% value of the aircraft, as per the LOI, Buyer & Sellers/Owners sign the ''Sales Agreement''.
- Ownership changes hands on the records. All warranties attached to the aircraft are transferred to buyer's name.
#tome
5 BOEING - 12.5 MIl each
---