System for sale Oil Recovery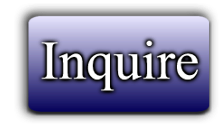 ---
Oil Recovery System for sale
We can develop for sale this Oil Recovery Equipment.
November 2018
Oil Recovery Equipment for sale
Please be advised we have an oil recovery system for sale which includes the following:
- Oil bag NorLense
- Work boat: WEEDO 910 TUG
- Oil booms: NorLense boom systems NO-1370-R
- Spare oil booms: NorLense offshore boom NO-1000-R
- System for collection of oil: FRAMO TransRec150
- System for application of chemical dispersant: NorLense BB20578-022 dispersant system JASON
- System for indicating weather and oceanographic data: NorLense TD 276 Doppler log system 4900
Full specifications available on request.
This oil recovery system is ready for inspection in SE Asia, and has been last successfully tested a few weeks ago.
Preference to sell everything as a package.
#bell
---