Mariposa Lip & Eye Liners- Assorted Colors- Made in the USA - NEW PRICE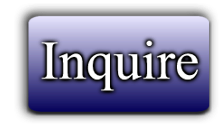 ---
Mariposa Lip & Eye Liners- Assorted Colors- Made in the USA - NEW PRICE
New Mariposa Lip Liner and Eye Liner
FOB: Brooklyn, NY
Category: Cosmetics
MADE IN THE USA!
Condition: New
Colors (Assorted) NO BLACK
Units: 3,000,000,000
Your Cost: $.05
NEW PRICE: $.04 per unit
We do have samples available. They are bulk packed. 144 per bag. Same color in each bag.
Sample procedure
Seller has been asked for so many samples he now needs a PO contingent on acceptance of sample.
Sample will be sold at full retail deductible from order this is to put off all those trying to get a sample for personal use
Samples are only ever sent by courier to avoid delays .
Samples are always sent by DHL to our nearest office using our company DHL account, here they are sanitized (meaning the identity and address or our supplier is removed ) and the sample is then sent by DHL to the client, if you have a DHL or other courier account please advise so this can be used for the 2nd sending.
Although this increases cost of sample we have had to implement this procedure because many suppliers include their address and even business cards and many client order samples in the hope to be able to go direct to our suppliers.
The cost of sample and DHL must be paid in advance. This cost is deducted from the order when placed.
To proceed we need complete detailed name , address and phone number of where sample will be sent so DHL can give us the cost .
Please do note stock will not be held pending arrival of the samples it can be the stock is sold meanwhile.
---