SmartSaver - Saves Electronic devices from water damage - New Pictures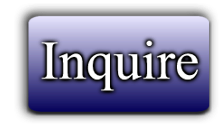 Catalog #100791
Catagory:
Electronics/Computers
Dragon's Price: 1.99 USD
Date Added: November 09, 2018 01:11
Page Views: 2
---
USA 1 SmartSaver - Saves Electronic devices from water damage - New Pictures
This is all the inventory, meaning no one else has these (except a few still left on Amazon).
Total quantity is 7500 units.
6000 are in case packs of 10 and 1500 are in case packs of 20.
FOB: IL
This is a closeout item.
You will not have to worry about the item showing up elsewhere.
Once Amazon is sold out, that is it.
Amazon.com sells for $24.35
Your Cost: $1.99 each
---