New Salon quality hair care offer usa nov 7 18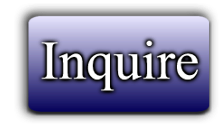 ---
New Salon quality hair care offer usa nov 7 18
All New Merchandise
John Barett Hair Care
New 1st quality merchandise
Sold at Bergdorf Goodman in their luxury hair salons.
The reason that this product is available is because they are doing major
repackaging campaign.
7 products available: Hairspray, styling masque, styling balm, daily
shampoo, daily re-conditioner, weekly shampoo, weekly re-conditioner.
Product was manufactures last season, the oldest of it being manufactured
the first quarter of 2017
12 units per case
Qty: 16,848 units
AVG MSRP range: $24-$35
Liquidation price was: $4.25 ea.
Reduced to sell price:
$2.75 ea.!!
*Buyer must take all
FOB: PA USA
---