SOFT OFFER ORDINARY PORTLAND CEMENT 42.5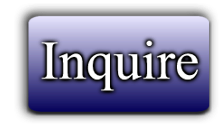 ---
SOFT OFFER ORDINARY PORTLAND CEMENT 42.5
SOFT OFFER
ORDINARY PORTLAND CEMENT 42.5
JANUARY 2020
TURKEY
SPOTS
QUANTITY
DLC
12.500MT
USD 102,00MT
25.000MT
USD 100,00MT
50.000MT
USD 98,00MT
100.000MT
USD 96,00MT
ANNUAL CONTRACTS
QUANTITY
ARDLC
150.000MT
USD 95.00MT
300.000MT
USD 91.00MT
ABOVE PRICES ARE MAJOR SEAPORTS AND NOT ISLAND PORTS
PACKING
50 KG Bags or Bulk, Jumbo Bags, Buyers Option
DESTINATION & DELIVERY
Destination: CIF ASWP.
Shipment: First Shipment in 30-45 Days and Rest in Every 30
Days after Receipt of Payment Instrument to the Seller's Bank.
PERFORMANCE BOND
The Seller will Post 2% Performance Bond after Receipt of Payment
INSPECTION
S.G.S Inspection for Quality and Quantity Service at Seller's Cost
Will inspect the Commodity at Loading place.
PAYMENT
Irrevocable, Transferable, Confirmed DLC/ARDLC
100% Payment at sight for total Quantity from Top Western Prime Bank.
SPECIFICATIONS
Chemical Composition
SILICON DIOXIDE (SIO2)20.08 - 21.00
ALUMINIUM OXIDE (A12O3) 5.30
FERRIC OXIDE (FE2O3) 3.25 – 3.30
CALCIUM OXIDE (CAO) 65.60
MAGNESIUM OXIDE (MGO) 1.10
SULPHUR TRIOXIDE (SO3) 2.70
LOSS OF IGNITION (LOI) 0.90
TRICALCIUM SILICATE (C3S) 60.00
DICALCIUM SILICATE (C2S) 15.00
TRICALCIUM ALUMINATE (C3A) 8.05
TRICALCIUM ALUMINO FERRICE (C4AF) 9.76
Physical and Mechanical Properties
BLAIN CM2/GR 3.250
AUTOCLAVE EXPANTION 0.02
NORMAL CONSISTENCY % 27.5
INITIAL SETTING TIME (VICAT) 105 – 135 MINUTES
@ 03 DAYS 230 KG/CM2
@ 07 DAYS 305 KG/CM2 COMPRESSIVE STRENGTH
@ 28 DAYS 420 KG/CM2
PROCEDURES
1) Buyer issues a LOI + RWA/BCL + NCNDA
2) Seller or Seller Mandate issues FCO
3) Buyer sign seal and return the FCO
4) Seller issues Draft Contract
5) Buyer sign, seal and return the Contract, seller sign the Contract and return to the Buyer
6) Within 3 (three) banking days, Buyer Bank sends a Non-operative FFDLC/SBLC /BG for
Total shipment value to the seller's Bank
7) Within 5(Five) banking days, Seller's Bank sends Proof of Products (POP) + PB 2% via
Swift Bank to Bank methods to the Buyer's Bank and Activate the Payment Instrument.
8) DLC/ARDLC Becomes operative.
9) Shipment Starts.
PRICES ARE INDICATIVE AND SUBJECT TO RECONFIRMATION
We look forward to doing future business with you
---