One Unit Barge for Sale (Ref. No. 1/4/1/20)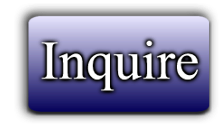 ---
One Unit Barge for Sale (Ref. No. 1/4/1/20)
We are pleased to offer one unit Barge (105.156 m).
Kindly refer to the attached files for the offer, photos, GA & specifications.
One Unit Barge for Sale (Ref. No. 1/4/1/20)
Thank you for your enquiry.
We are pleased to offer the following:
Sideboard : 12 feet high Streel-Boards fitted around the perimeter of the deck with steel gate opening at
mid-ship on port and starboard side
Year of Built : 2007
Classification : ABS + A1 Barge
Length Overall : 105.156 m
Delivery : Ex Batam, Indonesia; as is where is
Sale Price : 1.2 mil - per unit, subject to prior sale
Attached photos, GA & specifications in e-mail for your reference, pls.
Please revert your interests/intention
Please do not hesitate to contact us should you have any queries
Should the sale price meet your budget's expectation, kindly revert
your interests/intention pertaining to viewing the said vessel.
---