New Offer - 3 Ply Surgical Masks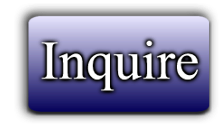 Catalog #108007
Catagory:
Virus Protection
Dragon's Price: .88 EUR
Date Added: February 14, 2020 00:26
Page Views: 1
---
New Offer - 3 Ply Surgical Masks
We have just received the following offer: For Airfreight out of Istanbul Turkey.
NB: We take full note in making sure our suppliers are legitimate and that product is ready and immediately available.
3 Ply Surgical Mask
With Certification Available
In Stock
Total quantity: 50'000 x 50 = 2.5 Million in stock ready to dispatch.
Minimum order: 50'000 masks (Full TT Payment upon Invoice)
Our Price Offer Only: € 0.88 Euro cents ex works per mask
Immediate Holding Deposit Required then 30% less the holding deposit upon Invoice to prepare the shipment balance when stock ready to fly .
---