Mexico - 3 ply - BFE +98% Masks Mexico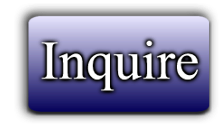 ---
Mexico - 3 ply - BFE +98% Masks Mexico
Item number: 35428
3 ply Masks - PROTEC disposable highly protective surgical masks. BFE Certified
Certified ASTM BFE masks. Please request the rankings of protective masks to better understand the effectiveness of this mask.
100% polypropylene
Detailed specifications and certificate of this Protec 3 ply mask is available upon request.
Reserved quantities: 29,100000 pieces from very secured, specialized factory in Mexico City.
Production capacity: 5,000,000 units per week.
Purchase offer is valid until 30th April 2020.
Following this date, prices could increase if the Coronavirus ''Covid-19'' spreads exponentially.
Sold in packs of 150 pieces in sealed, sanitized packs.
20 packs per carton
50 cartons per pallet/skid
There are 150K packs per pallet.
25 pallets/skid per one 40'H3 container
Kindly note that all pre-order bookings for this merchandise adheres to the ''first paid deposit = first come service'' custom.
Minimum order quantity: 500,000 units.
Selling prices decrease with increased quantities
500,000 units: .49 Euro cents (forty nine Euro cents)
1 million - 2 million units: 0.48 € cents (forty eight Euro cents)
2 million and more units: 0.46 € cents (forty six Euro cents)
reservation fee €10,000
Mandatory deposit: 10% of the total purchase order
Today: Immediately available in the warehouse and reserved 1.9 million units for immediate dispatch.
Guaranteed swift and secure preparation of the purchase order with dispatch from warehouse: 3 to 7 working days at the most (depending on the volume of the purchase order).
Ex Works: Mexico City with direct flights to Shanghai and Beijing
Masks are selling out within hours we can only check availability with a PO after confirmed we must receive a reservation fee IMMEDIATLY
Stock will not be held without reservation :
1.) Send Purchase order
Asian Dragon International Impex Incorporated
Suites 105/106/107/108 SIH Complex Alpha Bldg.
Subic Bay Freeport Zone, 2222. Philippines
SEC Registration # : CS201629062
Duty Free and Tax Exemption # : 2017 - 0630
Email : President@asiandragonintl.com
Telephone : +63 (047) 251 3586
https://asiandragonintl.com.ph/
We will confirm if still available
2.) send immediate reservation fee stock will NOT be held without reservation
3.) we will reply with invoice once fee is received
4.) deposit to be paid less reservation fee
5.) Prepare for delivery balance to be paid or stock to be inspected
PLEASE NOTE supply of masks world wide is now drying up and those available prices are sky rocketing.
ONLY possible way to obtain any stock is to reply with an immediate PO and reservation deposit.
This is refundable if stock is sold before you can act .
---