3m coverall Morocco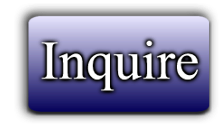 ---
3m coverall Morocco
Item number: 35425
3m coverall
Total: 95 000 pcs.
Price take all: 6.50$ pcs.
EXW Morocco
Masks are selling out within hours we can only check availability with a PO after confirmed we must receive a reservation fee IMMEDIATLY
Stock will not be held without reservation :
1.) Send Purchase order
Asian Dragon International Impex Incorporated
Suites 105/106/107/108 SIH Complex Alpha Bldg.
Subic Bay Freeport Zone, 2222. Philippines
SEC Registration # : CS201629062
Duty Free and Tax Exemption # : 2017 - 0630
Email : President@asiandragonintl.com
Telephone : +63 (047) 251 3586
https://asiandragonintl.com.ph/
We will confirm if still available
2.) send immediate reservation fee stock will NOT be held without reservation
3.) we will reply with invoice once fee is received
4.) deposit to be paid less reservation fee
5.) Prepare for delivery balance to be paid or stock to be inspected
PLEASE NOTE supply of masks world wide is now drying up and those available prices are sky rocketing.
ONLY possible way to obtain any stock is to reply with an immediate PO and reservation deposit.
This is refundable if stock is sold before you can act .
---