1937 Bentley 4 1/4 3-Position Drophead Coupe by Park Ward: Black Plate California Car Under the Same Ownership Since 1969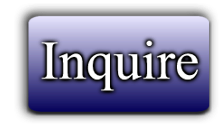 Catalog #108399
Catagory:
Vehicles
--
Cars
Dragon's Price:
CONTACT US
Date Added: February 22, 2020 01:45
Page Views: 13
---
This 1937 Bentley 4 1/4 3-Position Drophead Coupe by Park Ward is a black-plate California car just out of 51 year doctor ownership.
Silver blue with red leather interior and wearing an older restoration.
The previous owner purchased the car in 1969.
Chassis B-III-JY is a wonderful car that could benefit from minor cosmetics at this time.
The older paint is starting to show its age and the chrome has some pitting.
A very straight and honest example that's mechanically sound. It runs and drives well with a smooth and strong sounding engine.
An extremely solid car that needs very little to be used regularly.
A generally presentable original car with a good frame and excellent body.
Drive as-is or take to the next level with minimal effort
Price: $122,500
.
Same Owner Since 1969
Solid Black-Plate California Car
Desirable 4 1/4 3-Position Drophead Coupe by Park Ward
Highly Collectible Bentley
Mechanically Strong
Ideal 5 star hotel or wedding car
We are glad to inform you that there were some beneficial for you changes made in Australia's car import law.
AUSTRALIA'S NEWLY INSTATED 25 YEAR OLD CAR IMPORT LAW.
The pre-1989 scheme is being substituted by the rolling 25 year rule.
As of December 10, 2019 new import regulation have been put in place for vehicles that are at least 25 years old or older.
This means that cars that were manufactured before and during 1995 can now be imported with relatively easy process and low cost.
---