seek to acquire a real 744 freighter in an ACMI basis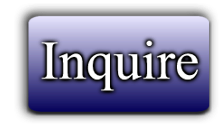 ---
We seek to acquire a real 744 freighter in an ACMI basis for a minimum of 3 months to up to 12 months or perhaps more based on the the quality of the relationship developed with the operator.
We prefer an operator with worldwide route authority including to and from the USA.
Our current requirements are from different countries in Asia to points in Europe, Africa and South America. However, we would prefer to have the ability to fly into and out of the USA and Canada as needed.
We would be able to guarantee a minimum of 250 block hours per month for a minimum of 3 or more months at competitive ACMI block hour rates.
Please advise accordingly.
Recently we have been plagued by phony offers from phony brokers who profess to have direct connections with real operators
Please genuine confirmed aircraft ONLY.
---