Aviation availability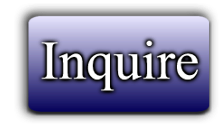 ---
Aviation availability
We are pleased to offer, subject unsold or market withdrawal:
Mi-171 and Mi-24 Helicopters
Also SU-25 aircrafts
See attached document
***************IMPORTANT NOTE***************
This e-mail and any attachments may include technical data subject to the U.S. Arms Export Control Act (22 U.S.C.Sections 2751 and following) or the U.S. Export Administration Act of 1979 as amended (50 U.S.C. App. 2401 and following). Technical data covered by these laws may not be exported or disclosed to non-U.S. Persons without first obtaining an export license. Violations may result in criminal, civil or administrative penalties.
This transmission may include information on International Traffic in Arms Regulation (ITAR) (22 CFR-120-130) controlled items. These controlled items may not be resold, diverted, transferred or transshipped outside of the United States or to any other country without U.S. State Department approval.
Defense items are subject to final destination approval and granting of an
Export license issued by exporting countrys authorities
---