737-400F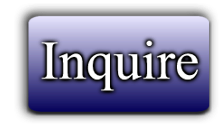 ---
737-400F
Please see attached 737-400F we have going through C check in USA.
It will be ready to go within 60 days.
USD 8.25 with fresh checks.
Here is a current summary of the aircraft.
YOM: 1994
TT/TC: 58,200 FH / 27,800 FC
TS PTF: Nearly fresh conversion - only 2,600 FH since cargo conversion
STC: PEMCO; modified in Tampa, FL; entry into service in early 2014
Availability: Immediately following completion of fresh C-check, ADs, SBs and conversion to MSG3
Airframe: Fresh C-check, ADs and H/T items cleared for 24-months prior to handover
Engines: 3C1 power; LLP limiters (at 22k) are 5,117 CR and 1,925 CR
Landing gear: NLG is due December 2021. MLG is due October 2021
Paint: All white, 2019
Location: Texas
Please also see the attached spec sheet, disk sheets, photos, and PEMCO freighter modification brochure.
Reserve with 20% into escrow
---