Hurricane Season Kalima 12 Pack Toilet Paper Offer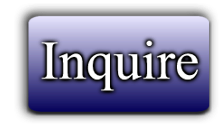 Catalog #117008
Catagory:
Clearance/Liquidations
Dragon's Price: 4.95 USD
Date Added: July 30, 2020 07:03
Page Views: 6
---
Hurricane Season Kalima 12 Pack Toilet Paper Offer
Kalima Paper Towel & Sanitary paper.
30 day delivery time with PO.
Price per 12 rolls pack is: $4.95
FOB NY USA
Master cases per load
1,2220 x 48
Retails packs per load
4,880 x 12
Made in Vietnam
Virgin Pulp
Dissolves quickly and environmentally safe.
All in English
Just in Case you run out of paper in your stores.
---