Oil Rigs for Charter Jack Up Units x 3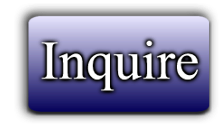 ---
Oil Rigs for Charter Jack Up Units x 3
Rigs for Charter 3 units 1 x Unit Nigeria / 2 Units outside Nigeria :
Would you have a client to charter a rig which is in Nigeria for day rate charter. Also 2 Rigs located outside Nigeria in the Middle East if required :
Our clients have a jack Up rig which is capable to work in 16 to 300ft water depth.
It is a Super M2 design and is presently just completed a contract three months back with Britannia and is now warm stacked. The unit was built in 2009 and is relatively new, with all NOV package. If addition there are 2 other Rigs that can be brought to Nigeria or to any other required Drilling location one is a PPL 400ft design unit and one Kepfels B Class 400ft unit. Both located in the Middle East.
If there is a serious enquiry I can send you the complete specs.
The Super M2 unit can be inspected offshore Warri. A boat shall be arranged for inspections.
---