SkyMed Nitrile Gloves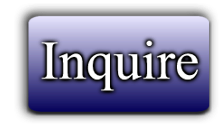 ---
SkyMed Nitrile Gloves
Nitrile Gloves Stock.
Brand: SkyMed.
Quantity: 20 million boxes.
Origin: Thailand.
Owner: Private Company ,who have contract with factory.
Location: Bangkok ,Thailand.
Lower Price: USD 7.80 FOB for take all.
Payment: Deposit 5% to escrow to block the stock then Transferable LC ,Irrevocable,Payable against SGS Inspection Certificate,Invoice,Packing List.
This is very good deal,it is well known brand .
Second Stock:
Nitrile PF Gloves.
Quantity: 2.7 million boxes.
Brand: Blue Sail.
Price: USD 7.40 FB,Per box of 100.
POL will Provide on submitting MT705.
Third Regular Production;
Delivery: 10 million boxes a month.
Brand: Bio Tech.
Origin: Thailand.
Payment : 100 % LC.
Price: USD 6.95 FOB,per box of 100 pcs.
Deposit 5% to escrow and LC payment will be against the following documents.
SGS Certificate,Invoice,Packing List
---