CORRECTION UPDATED V Nitrile medical grade gloves 7-25-2020 / CIF any International airport in the world for 7.95 Euros a box +10%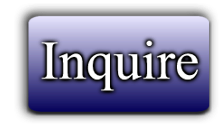 ---
UPDATED V Nitrile medical grade gloves 7-25-2020
Nitrile V Gloves and have a monthly supply, CIF any International airport in the world for 7.95 Euros a box +10% (box of 100 gloves) commission.
CIF air delivery in about 4-6 days.
The Nitrile gloves are produced in Vietnam and Malaysia, with 1.8B inventory ready to ship.
Our production capacity is 30B a month. NOT FROM CHINA.
PROCEDURES for Gloves:
Purchase Order(including sizes)
POA, and Proof of Funds. LOA, POF, BCL (can be password protected) 10% down with PO. To German lawyers trust account.(German lawyers trust accounts are highly regulated and we have a money back guarantee.)
Here what we have available immediately
1. In Germany free port Hamburg 290 M boxes
2. USA 425 Million boxes in Airport, New York
3. Italy 210 M boxes
4.Romania 880 boxes
5. UK 120M
Inventories are subjected to change.
The buyer sends a purchase order for large quantity of the lot and we return with proforma invoice.
Than we can agree that he can do a test tranche of min 10 M boxes or more
He shall make the down payment of 10%
After we receive the down payment, we will provide the SGS certificate to customer and the time and place the quantity ordered for test in a separate warehouse at same free port.
We provide customer the details of warehouse and arrange timing to visit the warehouse and inspect the goods.
After acceptance at warehouse, customer make the remaining 90%
After we receive the funds we release warehouse documents and ownership to customer who can take goods away.
Then we shall continue same way for either several bigger tranches or whole lot with same procedure.
Questions by email
We are a reseller of 3M 1860 N95 Masks and KN95. LOI, to 3M International. We can give you a price quote.
First, How many and where?
---