Nitrile Gloves Powder Free.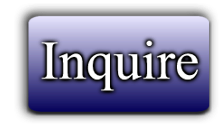 ---
Nitrile Gloves
Nitrile Gloves Powder Free.
Quantity: 30 million boxes.
Price: USD 7.30 FOB Thailand, Vietnam or Malaysia.
Payment: 5% escrow on order balance By LC.
We may ship from all brands excluding Chinese and Top Gloves .
As for shipping we can arrange to ship 100 000 boxes ASAP trial as part of contract, it can be done in 2/3 days as first shipment after receiving escrow or LC.
It will be part of the 30 million boxes and will be the first shipment, the rest of the quantity will be scheduled for delivery every week until completion.
If allowed and you accept ,we may can ship more than 5 million a week, we can agree if you wish to allow more quantity to be shipped every week.
For PB ,we can indicate in the contract if the delivery not according to agreement and not on time, there will be corresponding punishment.
Hope this will satisfy your requirements.
---