Hand disinfection 1000 ml bottles Europe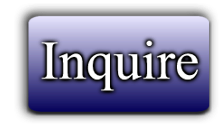 ---
Hand disinfection 1000 ml bottles Europe
Item number: 37902
Hand disinfection 1000 ml bottle
Total: 10 000 bottles
Price take all: 5.99 EUR each
EXW Germany
Ready-to-use alcoholic disinfectant for hygienic and surgical hand disinfection to combat harmful organisms. Protectasept works within a very short time and shows a comprehensive spectrum of activity against bacteria.
Properties:
No added odor or color
VAH listed
Dermatologically tested
Comprehensive spectrum of activity: bactericide according to VAH / DGHM, EN 1500, EN12791, prEN 12054
Levurocide (Candida albicans) according to VAH / DGHM, EN 1275
Tuberculocide according to EN 14348, "limited virucidal"
(effective against enveloped viruses, e.g. HBV, HIV, HCV) and noroviruses.
Approved as a biocide
Sales in accordance with the Biocidal Products Directive only in Germany
Contents: 1000 ml
VE 20 bottles
---