LM6000PC Combined Cycle Plant for Sale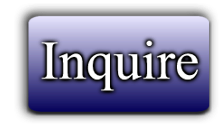 ---
LM6000PC Combined Cycle Plant for Sale
We have now available a complete CHP from 2005, consisting of
- LM6000PC 42 MWe, 50Hz, gas, op hours 3000 since last major o/h. GE – maintained. It has 37.000 hours since new,
op hours 3000 since last major o/h, starts 381
overhaul in 2015
- HRSG
- Backpressure STG 3 MWe – 9 MWe
- Location. Central Europe
Currently going into preservation, but available for sale.
If you have any real interest for this plant, then send me your price proposal and I will get further information for you. The story of this plant is complicated, as it was bought by a company., which had no understanding about power plants, but thought they had a good investment here.
So meanwhile they spent all about already around Euro 3.3 Mio and want to get out from this deal.
Therefore they want to sell the entire contract, and you may calculate if it is worth for you to invest here if you have a client or a project it may get you back your investment quickly.
There is an interested, so if you are interested, we have to move very quickly.
---