digital radiography & fluoroscopy machine installed in Asian market /Betty Perlove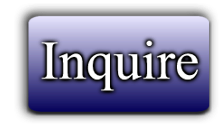 ---
Digital radiography & fluoroscopy machine installed in Asian market /Betty Perlove
Professional X-ray Imaging Equipment Manufacturer in China.
Hereby share with your one of our Digital Radiography & Fluoroscopy installation ADIPLD8600 series in Asia.
ADIPLD8600 Series as all-in-one R & F system can meet various clinical application for different department
(Orthopedics, general surgery, gastroenterology, urology, gynecology, etc):
1. Radiography for all body parts.
2. Fluoroscopy for all body parts
3. Angiography such as for ERCP, G.I.(Gastroenterology), Urology, Gynecology, etc.,
They are well-accepted by customers worldwide for its reliable image quality, comprehensive movement & reasonable price.
Should you be interested in knowing more details about our Digital R & F system ADIPLD8600 series, pls feel free to contact us!
Besides, we have more 100 different configurations for the DR and RF systems for your choice
---